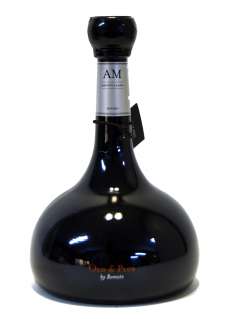 Amontillado Old & Plus Sweet wine
Winery: Sánchez Romate Hnos.
Alcohol: 19 %
Variety: Palomino
Quantity: 50 cl
A generous wine made with fine palomino grapes. It grows and ages in oak boots for more than thirty years according to traditional processes typical of Jerez.
Tear in the glass, leaving the trace of its elegant dark amber color. And in the nose and mouth it stands out for its prodigious softness and its intense aromas of nuts.
View: Amber dark, transparent, alive. Smell: Pungent, almond, oak, very old. Taste: Dry, deep, persistent old age.
Appetizer, cured ham, grilled meats, old cheeses, nuts.