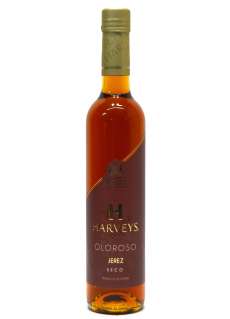 Winery: Bodegas Fundador
Alcohol: 19,5 %
Variety: Palomino
Quantity: 50 cl
It is a very structured and complex wine that represents the maximum intensity of Jerez, made with Palomino grapes selected from Pago de Macharnudo (Superior Jerez). It is one of the Premium Range wines whose Solera system was established in 1918.
Visual phase: deep and bright amber wine.
Olfactory phase: elegant aromas of long aging and evolved vinousness.
Taste phase: on the palate it is round, velvety, dry, broad, very long, with an elegant finish; Very powerful and explosive in multiple nuances that end harmonically.
Pairs perfectly with semi-mature cheeses, marinated fish, game and red meat with mushrooms.
Similar sweet wines