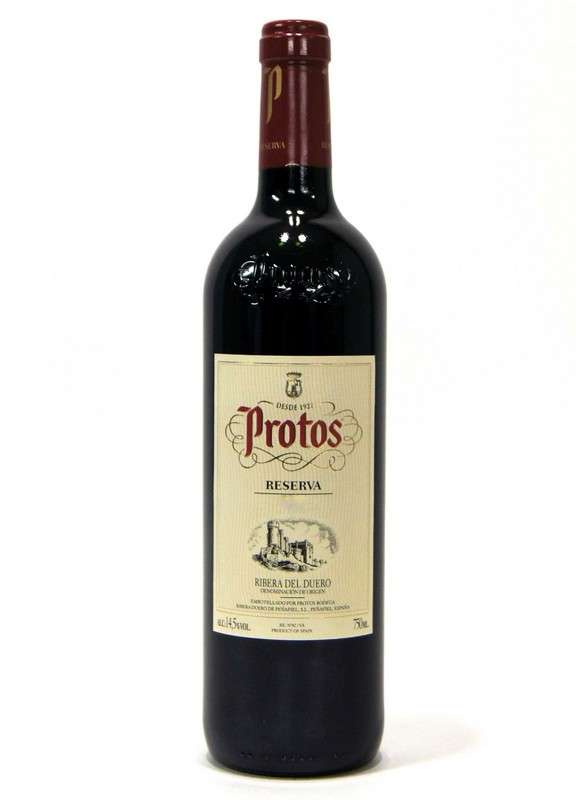 Classification: Reserva
Year: 2015
Winery: Bodegas Protos
Alcohol: 14,5 %
Variety: Tempranillo
Quantity: 75 cl
18 months in barrels and a minimum of 24 months in bottle.
Dark Cherry colour. Complex aromas of black fruits with hints of vanilla. In the mouth, velvety, fleshy, full-bodied, well structured with fine and elegant tannins. Perfect union of wood and wine. Long aftertaste that invites you to delight in the elegance of the great wines of Protos.
Birds, white and red meat, hunting, noodles, cold cuts like ham and loin, with eggs, vegetables, cheese, fish and soups.
Protos: More products

Similar Red Wines