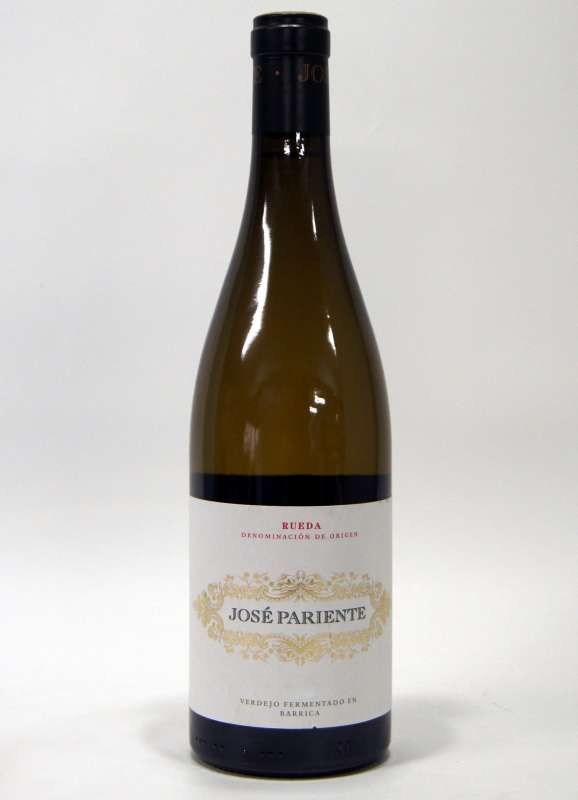 José Pariente Fermentado en barrica White wine
Year: 2020
Winery: Bodegas José Pariente
Alcohol: 13,5 %
Variety: Verdejo
Quantity: 75 cl
The fermentation in the barrel, which in José Pariente is a process watch till the end, allows to achieve a wine of extraordinary nuances. A balance of fruit and wood.
VINEYARDS: the grapes come from old vineyards located in the most characteristic area of wheel. They are seated on platforms of quartzite boulders. Trained in traditional glass, the
strains have an approximate yield of 4,000 kilos per hectare. The harvest is manual and is carried out using 20 kg boxes, allowing you to make a first selection of the grape
field and then click Winery.
PRODUCTION: fermentation in new French oak barrels and one year old, from several Coopers developed. Subsequently held batonnage work during six
months approximately, with the wine in permanent contact with its lees. After that time, transferred to stainless steel tanks, where it remained five months more. Finally,
was bottled after clarification and stabilization processes.
Bright golden yellow in sight, has an intense, complex nose with aromas of spicy, ripe fruit, smoked and a slight touch of wood. Some notes of mineral and exotic fruits are also appreciated.
Is voluminous, unctuous and very elegant. Powerful, with very good acidity that ensures a long and vivid way. It has a great balance between fruit and wood. Everything is
perceived in nose reappears in the mouth.
Appetizers, fish sauces, seafood flavor (Spider crab, barnacle, etc.) and soft meat found in this wine a perfect companion. Presents a special pairing with ham
Iberian and foie.
Awards or Recognitions:

90 points Peñín.
José Pariente: More products

Similar White Wines