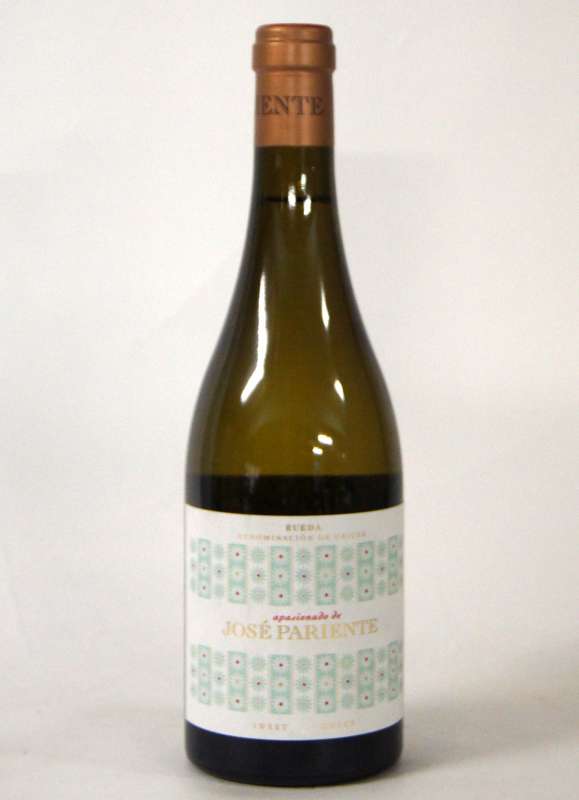 Jose Pariente Apasionado Dulce White wine
Year: 2019
Winery: Bodegas José Pariente
Alcohol: 11 %
Variety: Sauvignon Blanc
Quantity: 50 cl
It is the result of the concern to develop an innovative dessert wine, away from the traditional proposals. After several years of trials and small winemaking, we have succeeded in producing this passionate, vibrant and singular exponent of the sauvignon blanc variety.
VINEYARDS: the grapes for this wine come from a single vineyard, the first vineyards of Sauvignon Blanc that is
planted in wheel for more than 30 years. Its soil, formed by the characteristic platform of boulders, presents
outcrops limestones in the higher dimensions. A Sprawl pruning as well as various pruning is performed to obtain scarce
yields and a high concentration to maintain freshness. The effort in the Vineyard has focused on getting a
overripe grapes and subsequently a selection of this. The grapes of this vineyard are surprised by the high
acidity which remain despite the ripening in field.
PRODUCTION: in the winery, at extremely low temperature maceration has allowed us to maintain the primary aromas. Here was a very light pneumatic pressing. Subsequently, over five months, is carried out a
constant work of Lees in order to get a highly structured mouth. Once clarified, was submitted to
treatment of cold and filtration.
Pale yellow with greenish reflections, its aromatic expression is unusual in sweet wines, given the outstanding sum of exotic fruits, memories of freshly cut grass and a hint of mineral and vegetal notes. In the mouth appears a very fine and velvety feel. It preserves the typical characteristics of the Sauvignon Blanc, this elegant, fresh and clean. It is a wine of high intensity, structured and persistent, round. It has achieved perfect harmony between acid, alcohol and sugar content.
The result is a sweet wine with a freshness that surprised and impressed, and that makes it ideal to enjoy with desserts but also accompanying the snack and food.
José Pariente: More products

Similar White Wines