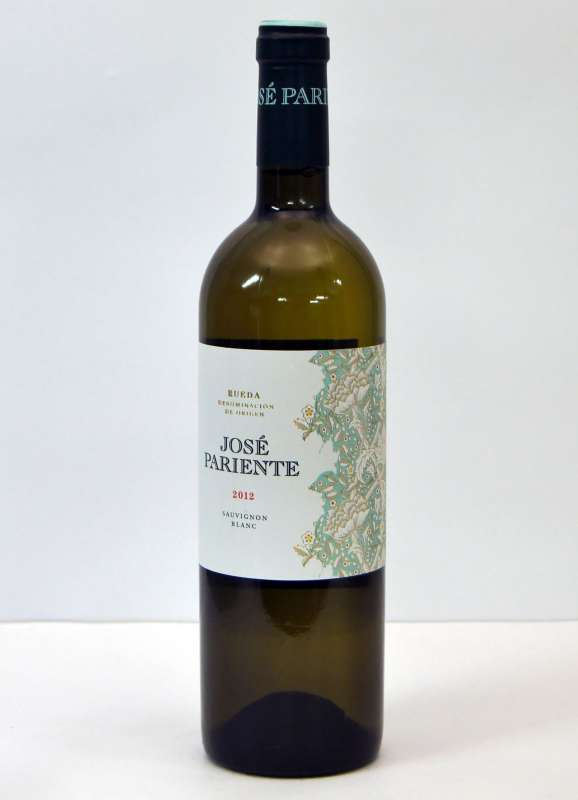 José Pariente Sauvignon Blanc White wine
Year: 2021
Winery: Bodegas José Pariente
Alcohol: 13 %
Variety: Sauvignon Blanc
Quantity: 75 cl
With this varietal we provide a tinge of minerality and persistence the way we understand the white wine made in our area of continental climate and poor soil and continental climate.
VINEYARDS: the grapes for this wine come from some of the first vineyards of sauvignon blanc planted in wheel for more than 30 years. Its soil, formed by the characteristic platform of boulders, is very poor in organic matter and has limestone outcrops in the higher dimensions.
PRODUCTION: after Destemming, the grapes remained in maceration for approximately 10 hours at low temperature. Then a tire pressing is carried out. In order to conserve the aromas, the alcoholic fermentation was also at low temperature. Subsequently, was on the Lees until the moment of clarification. Once clarified, is subjected to cold and filtration treatment.
Straw yellow color with greenish reflections, its intense aromatic expression is an outstanding sum of vegetal notes and exotic fruits (passion fruit), memories of freshly cut grass and boxwood with a mineral hint.
In the mouth presents the typicity of the sauvignon blanc, this elegant, fresh and clean. It is a wine of high intensity, structured and persistent, round.
Ideal to accompany seafood - mussels, cockles, clams, oysters, etc. - shell and cooked seafood: prawns, prawns, shrimps, crabs, crabs, etc. It also pairs with all kinds of fish, fresh cheese and serrano ham.
José Pariente: More products

Similar White Wines