Hacienda Monasterio Red wine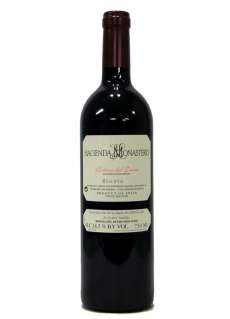 Classification: Reserva
Year: 2013
Winery: Bodegas Hacienda Monasterio
Alcohol: 14,5 %
Variety: Cabernet \/ Sauvignon, Merlot
Quantity: 75 cl
Vinification: Destemming: 100%. Maceration time: 28 days. Age of barrels: 70% and 30% new barrels for 2 years. French Allier oak. Breeding time: 16 months
red garnet colour with great intensity of color. In the nose it is fruity with notes of BlackBerry and strawberry, toasted light, spicy and warm. The entry on the palate is powerful with good structure thanks to the acidity, fruity souvenir.
Sausages, stewed pork, lamb grilled red meat to the grill, stews, roasts, hunting, hunting hair, Iberico ham, sheep cheese
Awards or Recognitions:

93 points Parker.

92 points Peñín.
Hacienda Monasterio: More products

Hacienda Monasterio
Red wine 2016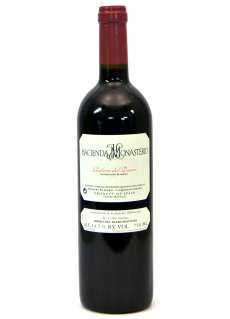 75 cl