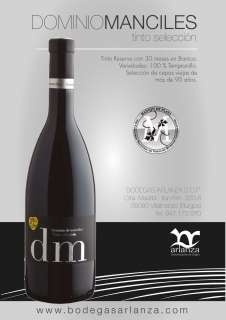 Dominio de Manciles, Selección Especial Red wine
Classification: Gran reserva
Year: 2010
Winery: Bodegas Arlanza s.c.p.
Alcohol: 13.5 %
Variety: Tempranillo
Quantity: 75 cl
Minimum order: 3 Units
Varieties: 100% Tempranillo, seleecion of 90 years old vines. Matured in French oak for 30 months. Bright with high intensity. Cherry Red intense with violet ochre. Nose: powerful, rich ripe fruit expression. In full-bodied.
Dominio de Manciles: More products