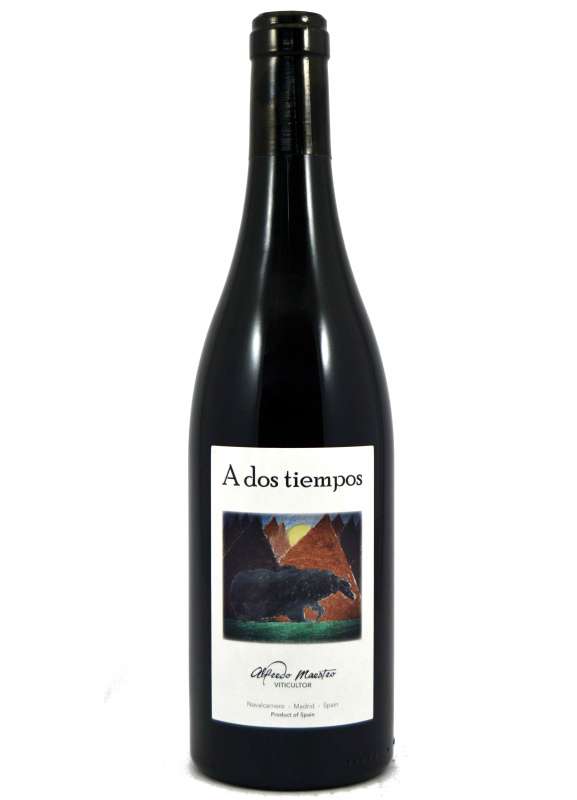 Year: 2020
Winery: Alfredo Maestro
Alcohol: 13,5 %
Variety: TEMPRANILLO, Grenache
Quantity: 75 cl
Two harvests were carried out at two different times (in two times, hence the name of the wine); the first or early harvest was harvested a few days after veraison, and the second harvest was the second week of September 2019, both manually, destemmed and crushed immediately after harvesting. It was vinified in a stainless steel tank with daily remontados with the native yeasts of the vineyard of that particular year, no correction or contribution was made, maceration of 25 days. Defangado and beginning of the malolactic fermentation also in stainless steel tank for 20-30 days approximately, then the appropriate racking is carried out so that the wine goes to rest in French oak barrels, racking is no longer carried out until bottling to remove impurities and solid residues by decantation allowing this to reach the bottling phase in conditions of optimal cleanliness and natural stabilization, however during the life in the bottle as is NORMAL it is possible that precipitates arise given its natural elaboration. Prior to bottling, the complicated assembly of both wines obtained in the two harvests was carried out, trying to look for freshness-ripening of fruit and tannins.
Aging for 6 months in French oak barrels.
View: Maroon color.
Nose: Aromas of plums, red fruits, flowers, licorice and cocoa.
Mouth: Fresh entry, with
Similar Red Wines