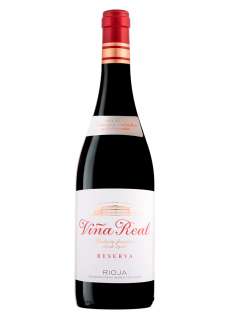 Classification: Reserva
Year: 2014
Winery: C.V.N.E.
Alcohol: 14 %
Variety: TEMPRANILLO, Grenache
Quantity: 75 cl
Wine made from plots of high quality located in Rioja Alavesa and harvested by hand. After a cold pre-fermentation maceration, the alcoholic fermentation takes place in stainless steel tanks at a controlled temperature. Aging is carried out in new and second-use barrels where it remains an average of 22 months, with racking every 6 months. Before bottling, the wine is clarified to obtain a greater, limpidity, silkiness and shine. In bottle the wine acquires the necessary roundness in which it will reach its fullest fullness before going out to the market.
Burgundy red with garnet tones on the meniscus. High and persistent aromatic intensity, highlighting the fruits of the forest in compote and marmalade. Licorice also appears, very characteristic of the majority variety, all well assembled with the aromas coming from aging in barrels such as roasted, spices and balsamic. The palate has a well-structured, fleshy wine palate, with vigorous tannins that are very present and well polished, which gives us a long and deep wine.
Red meats and fatty fish.
Viña Real: More products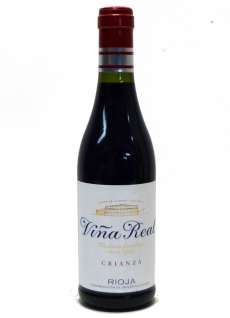 VIñA REAL 37.5 CL.
Red wine Crianza
- 37,5 cl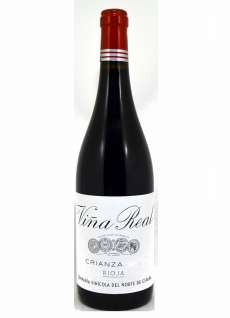 VIñA REAL
Red wine Crianza 2017
- 75 cl
Similar Red Wines