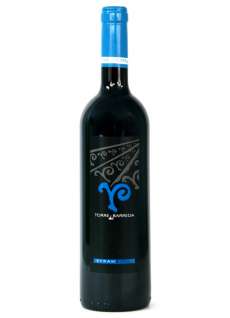 Year: 2017
Winery: Bodegas Aalto
Alcohol: 14,5 %
Variety: Tempranillo
Quantity: 75 cl
Origin of the grapes: 100% Tinto Fino (Tempranillo) of those payments that are characteristics of exceptional ripeness, balance and concentration. In this great vintage we have selected very old vines aged between 60 and 90 years of La Horra and La Aguilera and, for the first time, we have included a small game of our vineyards of Piñel de Abajo.
As usual at our winery, everything is harvested by hand, in small boxes of 15 kilos and, after their rapid transfer to the winery, inspected thoroughly, cluster to cluster, in the selection table.
Barrel aging: Aging half 18 months in 100% new barrels of French oak.
Very intense purple color. In the nose it is of great complexity, with subtle notes of licorice, fine woods, spices, toast, black fruits and tobacco, but is still a little closed. Flavourings will be open throughout its evolution in bottle. In the mouth it is highly structured, with abundant tannins and density but presenting a finesse and elegance of a great add. Ageing in wood brought depth to the wine, without overlapping the freshness and fruit typical of the Tempranillo, a balanced whole which also integrates a good acidity. It is a long and harmonious wine which, although it can be drunk now, will improve with bottle age cattle in structure and complexity.
Stews, stew, roasts, feather hunting hair hunt