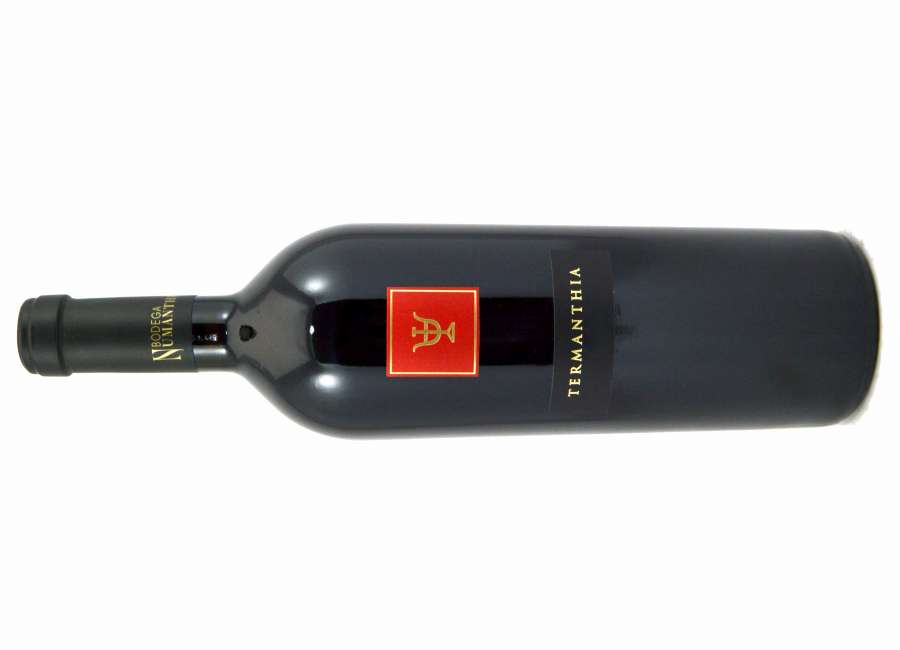 Year: 2014
Winery: Bodegas Numanthia
Alcohol: 15 %
Variety: 100% Tinta de Toro
Quantity: 75 cl
Termanthia, our iconic wine, is the ultimate expression of Tinta de Toro. Made from vines old up to 150 years old, this wine has a great fruit intensity and a wide body; elegant and very complex. In each glass of Termanthia, there is more than a century of history, an artisanal elaboration and a haute couture style.
Elaboration: 100% destemmed.
Fermentation and maceration: Fermentation in two French oak trunk tanks of 10 Hl and two more than 20 Hl.
Stepped on twice a day during the first 10 days of maceration.
Pre-fermentative cold maceration for 5 days.
Prolonged maceration with skins for 24 days.
Malolactic fermentation in new French barrels.
Aging: 22 months in new French oak barrels. Racking every 4 months.
Color: Mature pillory, high layer without evolution.
Aroma: Intense and intoxicating, suggestive and complex With multiple aromatic nuances we find in the first instance black strawberries such as currants and cassis violet flower, spices of cloves and nutmeg, tobacco leaf and fresh notes of thyme and rosemary, and all this with balance and harmony
Mouth : Termanthia 2014 is shown with a wide and generous entrance A great expression and delicate at the same time Black frutillos, violets, notes of scrubland, and sweet spices cover the mouth with harmony The memory is fresh and long, delicate and exciting.
Entry: Foie
Similar Red Wines