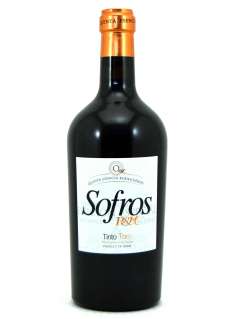 Classification: Crianza
Year: 2014
Winery: Bodegueros Quinta Esencia
Alcohol: 15 %
Variety: Tempranillo
Quantity: 75 cl
Viticulture: this wine is made with bull ink, from a controlled vineyard (5ha.), In 87-year-old glass formation, located in the municipality of Morales de Toro (Zamora). Altitude of 705 m.
Soil: sandstone, clays and limestone sediments, with surface boulders. Low organic matter and somewhat unbalanced in both acidity and ph.
Pre-fermentation maceration: Duration: 3 days. Temperature: 8ºc.
Alcoholic fermentation: Duration: 6 days with indigenous yeast. Temperature: 24ºc with peak of a few hours at 30ºc.
Malolactic fermentation: In barrel: in new French oak barrel, with inoculation of lactic bacteria.
Aging in barrel: Capacity: 225 liters. Years of use: new. They change every year. Type of oak: 100% French. Oak grain: very fine. Toasted: medium. Permanence: 28 months. Racking: five.
Cherry red with garnet trim, elegant nose with subtle aromas of black berries, also lactic notes and spicy memories
In the mouth it is tasty and structured, "good" tannins. Pleasant taste sensation with long and mature finish.
Similar Red Wines