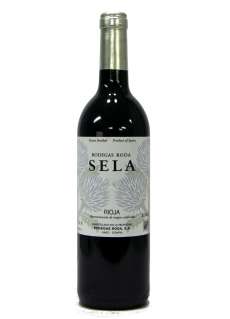 Year: 2015
Winery: Bodegas Roda
Alcohol: 14 %
Variety: Tempranillo
Quantity: 75 cl
12 months of aging in barrels, 100% oak semi-nuevas French.
Middle layer with cherry red wine live, red background and red edging live. Very nice feeling of red fruit in the line of fresh and very ripe, cherry notes of Strawberry and light licorice. The wood is imperceptible despite having been a year in barrels of second and third wine. After the fruit is a light floral range that surrounds the presence of cherry. There are fine notes of sweet spices. Volume average, friendly, fresh, tasty and joyful. Tannin is very polished, with silky character. The red fruit through the mouth leaving a feeling of freshness and kindness. It shows an excellent vintage that combines freshness and maturity.
Cooked sausages, roasted lamb, red meat to the grill, stews, roasts, sheep cheese, fried eggs with ham.
Similar Red Wines