Cava Roger Goulart Coral Rose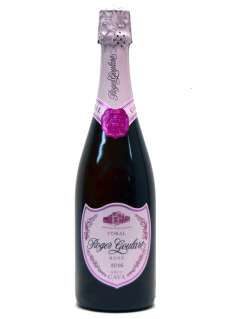 Winery: Roger Goulart
Alcohol: 12th.
Variety: Grenache, Pinot Noir
Quantity: 75 cl
New Rosé cava of Roger Goulart, with very little breeding time to maintain varietal and fresh notes. Its main feature is its faint pink, accompanied by aromatic notes very fresh and intense color. Very elegant and persistent in the mouth. After a night harvest, the varieties are vinificaron separately, with little maceration time. Its structure and volume is the result of 50 days in contact with its lees before the coupage and clarification. After the print run, a short breeding to 30 meters left him ready to enjoy.

As an aperitif or with fish and seafood, salads, pastas, rice, Japanese cuisine or light meat.