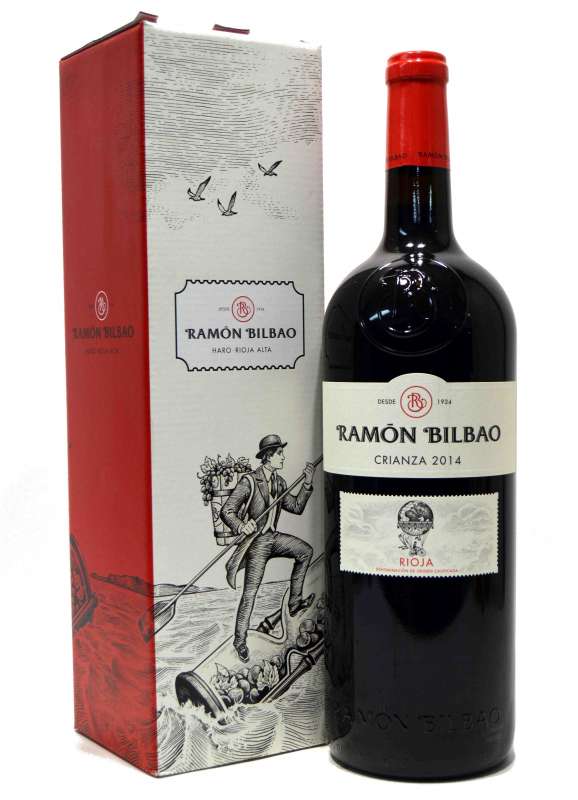 Ramón Bilbao (Magnum) Red wine
Classification: Crianza
Year: 2018
Winery: Bodegas Ramón Bilbao
Alcohol: 13,5 %
Variety: Tempranillo
Quantity: 1,5 liters
A classic renovated, aged in American oak barrels. Versatile, fruity and balanced. Irreplaceable in our table.
Red cherry, intense aromas of black fruits ripe with balsamic touches that leaves a memory of coconut and licorice. In mouth is fresh and friendly with an appreciable texture in step where reappear very well-assembled, smoky nuances with ripe fruit. Long finish and envelope.
Sausages, pork or lamb.
Ramón Bilbao: More products

Similar Red Wines