Oloroso Old & Plus Sweet wine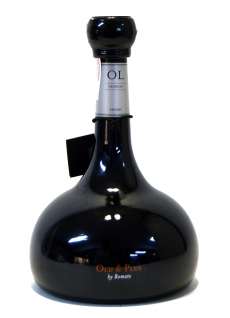 Winery: Sánchez Romate Hnos.
Alcohol: 20 %
Variety: Palomino
Quantity: 50 cl
Grapes palomino fino is a generous wine raised and aged in oak casks for more than thirty years, according to the traditional system of Jerez.
Dark mahogany color and aroma intoxicating and elegant, saves the characteristic features of most old soleras. Tasting reveals a character soft and velvety.
View: Mahogany old, bright, lively, pleasant. Aroma: Round, deep, nuances to old oak, with smell of nuts. Taste: Soft, classic, permanent, full-bodied, oak and walnut.
Cheese old, dried fruits, meats, broths.