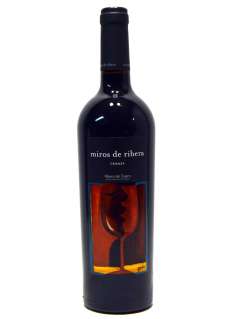 Classification: Crianza
Year: 2014
Winery: Bodegas Peñafiel
Alcohol: 14 %
Variety: Tempranillo
Quantity: 75 cl
Preparation: Once in the winery, vintage passes through a table sorting of grain, and then a gentle Destemming and crushing.
Fermentation: alcoholic - a pre-fermentation maceration is performed cold in an inert atmosphere to remove fruit aromatics of grape. Fermented 12 days at 26 ° C in vats of 17. 000l. Malolactic - Realized in stainless steel with its fine Lees tank performing soft battonage to increase its volume on the palate.
Raising 18 months in French oak barrels.
Beautiful cherry red colour with purple Ruby. Very elegant nose with notes of minerals, balsamics, blackberries and raspberries, spicy notes of wood Fund. Lived in the mouth and with good structure. It presents a long final, fleshy and elegant in the mouth.