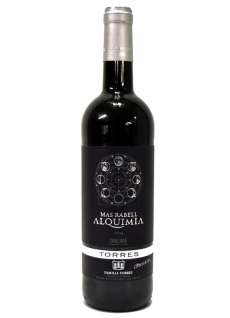 Mas Rabell Alquimia Red wine
Year: 2017
Winery: Bodegas Miguel Torres
Alcohol: 13,5 %
Variety: Garnacha
Quantity: 75 cl
Aged for 6 months in French and American oak with maceration for 2 weeks.
In its development has a fermentation process of 1 week held in tanks of stainless steel at a controlled temperature of 28 - 30 ° C.
Wine dark Cherry colour. Delicious mature aromas (Strawberry Jam, dates), framed by the notes of ageing (vanilla). In mouth is intense and sensual, soft and velvety tannins. It culminates in a pleasant sensation of fruit and a touch of licorice.
Rice, traditional cooked or grilled meats