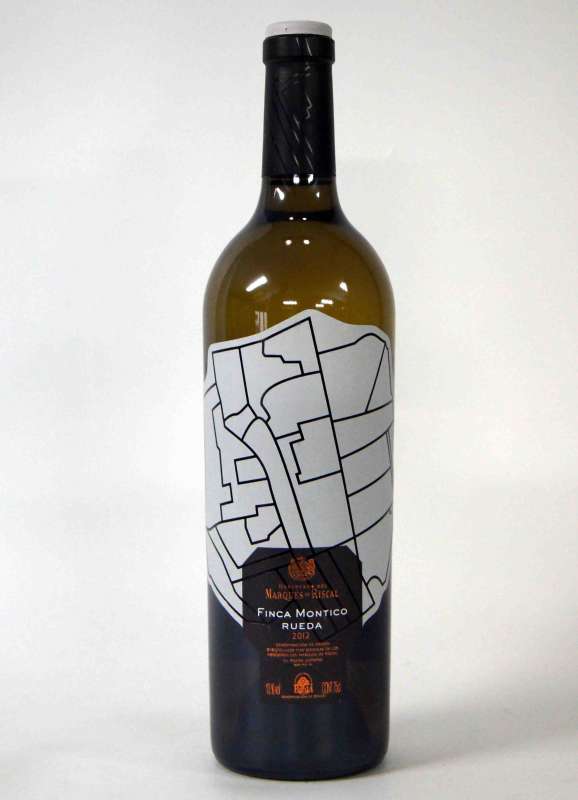 Marqués de Riscal Finca Montico White wine
Year: 2019
Winery: Bodegas Herederos del Marqués de Riscal
Alcohol: 13 %
Variety: Verdejo
Quantity: 75 cl
This wine comes from our vineyard which has more than 20 years and produces only about 5,000 kg. per hectare, is more high of the Douro River, in the typical are ground, poor, of Boulder, which has traditionally been the highest quality verdejos from Rueda wines on the terraces.
Vintage is made by hand in boxes of 25 Kg capacity, the grapes when they reach the winery cools and press lightly without crushing or de-stemmed (whole grape pressing), all cold to avoid oxidations and aromatic. It obtains a must flower of little performance but of high quality. After the juice is desfanga or decant slightly and is sent to the fermentation tanks. The fermentation takes place with indigenous yeast to make wine a greater aromatic personality and originality. When the fermentation is finished wine is left in contact with its fine Lees, for about 4 months. The Lees are in suspension moving with nitrogen in the tank once a week (the Lees are all already dead yeast precipitates in the bottom of the tank) this is done to increase the body, the smoothness, complexity and aromatic stability of wine.
East period of contact with the fine Lees make wine better aromatic and color stability during the time that remains in the bottle. They are white wines that although they are not fermented in the barrel hold fresh and young for much longer than the usual white wines. The reason for this is that yeasts already dead, by autolysis, dissolved in wine a series of substances from their cell walls, which react with the compounds responsible for the aroma and colour, thus increasing their stability over time.
Wine greenish yellow. On the nose it has a marked varietal aroma of verdejo with a medium intensity, fennel, herbs, white flowers, pear and peach notes. In mouth it is fatty, fresh, very smooth and with a long, round finish. Good acidity with a period of ageing on fine Lees will make stays cool in time and retain all its aromatic complexity. It is a wine that does not seek such explosiveness on the nose, but a more varietal character, elegant and complex. They are wines that can be eaten even after 24-30 months from the harvest.
East wine pairs well with fish, shellfish, white meats, ham, pasta, chicken and cold meats.
Marqués de Riscal: More products

Similar White Wines