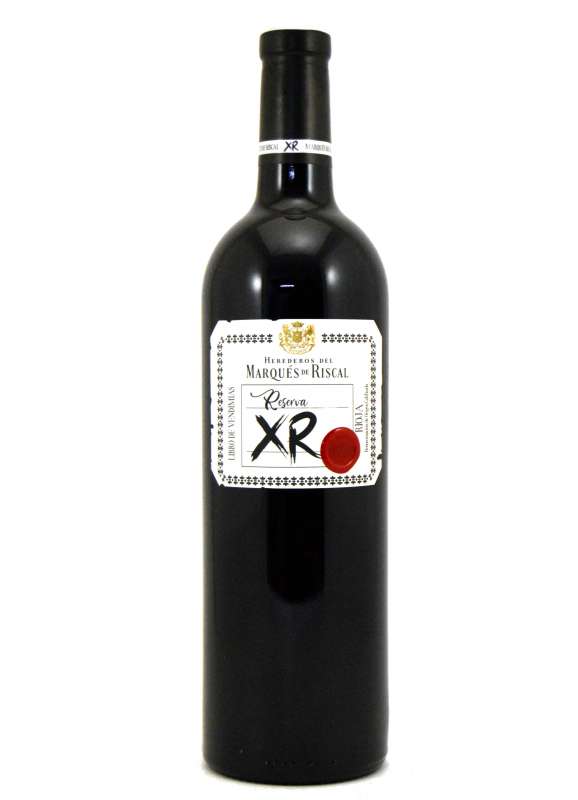 Marqués de Riscal XR Red wine
Classification: Reserva
Year: 2016
Winery: Bodegas Herederos del Marqués de Riscal
Alcohol: 14 %
Variety: Tempranillo
Quantity: 75 cl
In Marqués de Riscal, there were wines from the wine cellar, within its Historical Reserve, such as the Medoc Reserve and the XR without becoming commercial names. In the style of Jerez foremen, the winemaker marked some of his barrels with a chalk with the word XR having found some special characteristics that were not found in others. This XR was never commercialized, but it was always a reference for the master winemaker. This custom lasted almost a century, between the harvests of 1869 and 1964. The XR 2015, its first vintage, is a tribute to all the master winemakers who, from Jean Pineau to the present day, have contributed to forging a part of the best history of Spanish wine in Marqués de Riscal.
Aging in the barrel: 24 months
Cherry colored wine very covered, intense and with hardly any signs of evolution. The nose is very expressive with notes of licorice, cinnamon and black pepper, where long aging in wood is barely noticeable, thanks to its great complexity and concentration of ripe fruit. In the mouth it is fresh, with very nice polished tannins, with good structure but easy to drink. The end of the mouth is long and leaves slight balsamic memories of great quality.
Ideal to accompany ham, not very cured cheeses, stews with not very spicy sauces, cooked or stewed legumes, poultry, red meats, grilled meats and roasts.
Marqués de Riscal: More products

Similar Red Wines