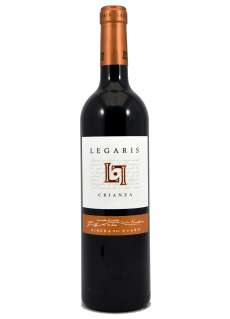 Classification: Crianza
Year: 2014
Winery: Bodegas Legaris
Alcohol: 14,5 %
Variety: Tempranillo\/Cabernet Sauvignon
Quantity: 75 cl
Very dark Cherry colour with purple edges. Dense and slow tear. Intense aromas of red fruit ripe, fruits of the forest, accompanied by much sentimental species (vanilla, coconut, cinnamon) and dairy. All about a good toasted background. Subtle touch of leather. Very large and bulky, input that fills the mouth of intense ripe fruit. Step very meaty and tasty at the same time that soft. Good tannins. Lingering finish leaving good spicy sensations.
Stews, rice dishes of meat, sausages, roast lamb, stews, roasts, semi-cured cheeses,
Awards or Recognitions:

90 Parker points.
Legaris: More products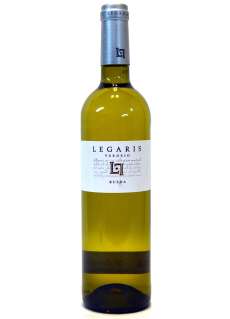 LEGARIS VERDEJO
White wine 2019
- 75 cl