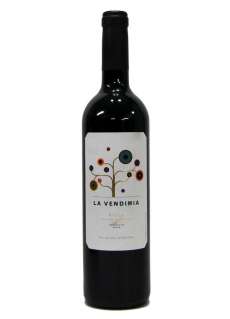 Year: 2019
Winery: Bodegas Palacios Remondo
Alcohol: 14 %
Variety: TEMPRANILLO, Grenache
Quantity: 75 cl
Aged for 5 months in French oak barrels.
Beautiful Ruby red with violet tones, delicate aromas of roses, carnations and orchids, bottom of jam and fruit pulp. Harmonious and fresh
appetizer, rice dishes of meat, sausages, eggs, red meat to the grill, semi-cured cheese, grilled vegetables.
Awards or Recognitions:

90 Parker points.
Similar Red Wines