Junciera Jiné Tempranillo Red wine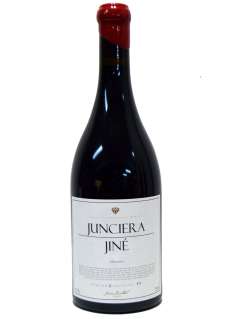 Year: 2015
Winery: Jesús Cristóbal Villanueva
Alcohol: 15 %
Variety: Tempranillo
Quantity: 75 cl
It is recommended to open the bottle before serving the wine in the glasses to remove light carbonic residue of our wines.
No is filtered and cooled to low temperatures, it may be posed at his age.
Is a wine with light shades of wild. It is clean and pleasant, dry and fruity.