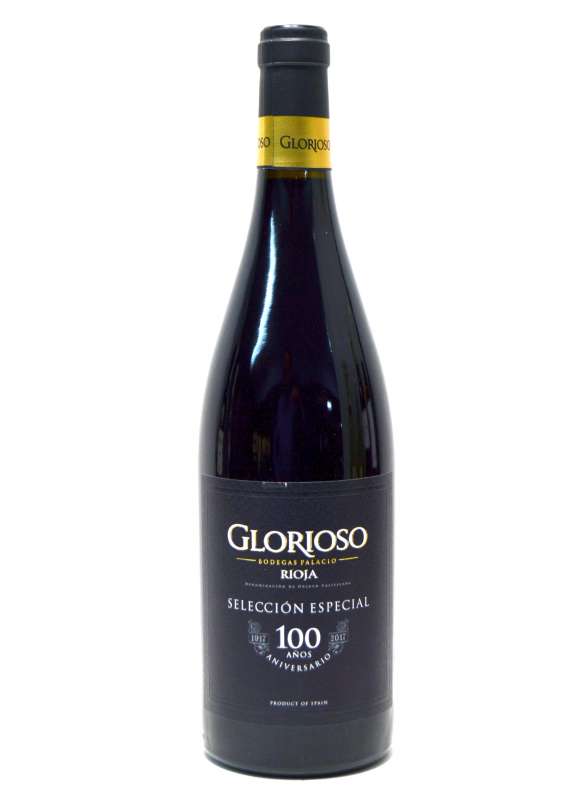 Glorioso Selección Especial Red wine
Year: 2017
Winery: Bodegas Palacio
Alcohol: 14 %
Variety: Tempranillo
Quantity: 75 cl
For the production of this centennial edition, a series of vineyards have been selected that bring together unique peculiarities in order to obtain the highest quality of the grape. The elaboration system used has been the specific one to achieve maximum power and expression of the Tempranillo personality.
Glorioso Selección Especial 2014 is the tribute of Bodegas Palacio to a whole century making great wines in Rioja Alavesa. Aged for 13 months in French oak barrels, with an intense aroma, silky and enveloping flavor with a refreshing finish, it is the maximum expression of its prestigious origin.
Aging: Minimum 13 months in Bordeaux barrels of French oak with a medium roast. Time in the bottle: At least 6 months in the bottle before going on the market.
View: High layer garnet red color.
Nose: Of great intensity and cleanliness where the details of red forest fruit such as currants and blackberries stand out and secondly we find delicate spicy aromas contributed by French oak such as menthol, black pepper and cinnamon. A delicate and subtle finish with a slight mineral touch.
Mouth: Silky and enveloping, with a fine and sweet tannin that provides sensations of a wine with structure but at the same time respectful. A refreshing finish due to its tight acidity with hints of coffee candy.
Thanks to its great structure, it is an ideal wine to accompany meats
Similar Red Wines