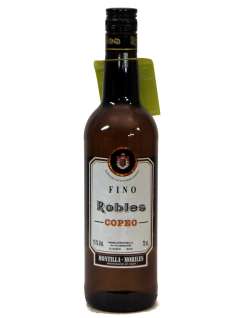 Classification: Oak
Winery: Bodegas Robles
Alcohol: 15 %
Quantity: 75 cl
Pedro Ximénez
Pajizo gold, bright pale. Taste: Soft, light dry. Aroma: Pungent, soft with almond notes.
Snacks of any kind (cheese, nuts, etc.), seafood. Also meals and dinners with fish, consommés and rice dishes. Excellent fine wines to drink it with ice, mixed with tonic or other soft drinks.
Similar sweet wines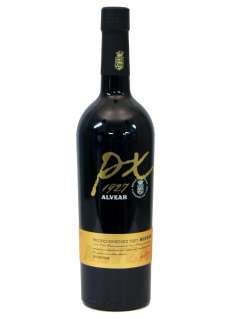 PEDRO XIMéNEZ 1927 ALVEAR
Sweet wine
- 75 cl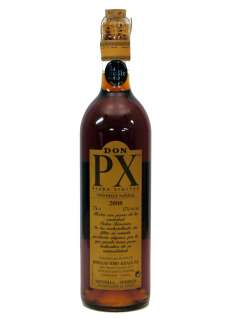 DON PX TORO ALBALá
Sweet wine
- 75 cl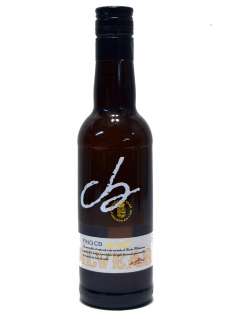 DON GUIDO PX VOS WILLIAMS & HUMBERT 50 CL.
- 50 cl