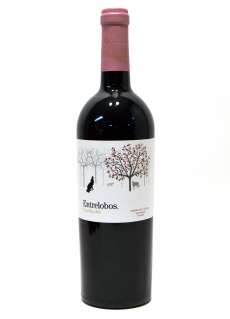 Year: 2018
Winery: Viñedos Singulares
Alcohol: 14 %
Variety: Tempranillo
Quantity: 75 cl
This Tinto Fino harvested by manual means in small terraces of La Horra area, in the region of Burgos.
The Tinto Fino variety grapes from selected vineyards in different plots of the Burgos town of La Horra planted between the years 1991-1994. Yields are limited to 3000 kg. per Ha and due to the carried out clonal selection small clusters very suitable for the production of very high quality wines are obtained.
Shiny appearance and an intense cherry color that keeps a perfect balance on the nose among wild fruit and creamy toasted aromas, with a greedy step fruity and creamy in the mouth to express power and meatiness.
Similar Red Wines