El Paraguas Atlántico White wine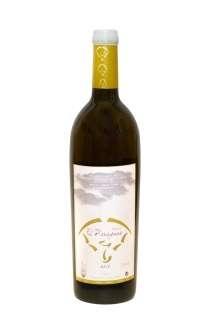 Classification: Young
Year: 2012
Winery: El Paraguas
Alcohol: 13 %
Variety: Godello, Albariño
Quantity: 75 cl
Minimum order: 6 Units
Ribeiro white wine.
El Paraguas wineries start in 2011 with the mission to recover the splendor of the old Ribeiro.
Ribeiro is one of the best white wines in the world.
El Paraguas wineries use the last technology to elaborate a unique wine.
Awards or Recognitions:

Best wine in Spain in the White category, awarded by the Spanish Association of journalists and writers of the wine (AEPEV).

Wine of the month at number 178 of Vinum magazine international specialized with wider dissemination in Spain.

White of the month in the 313 number of desktops, prestigious publication Dean in the gastronomic information in Spain.

Gold medal at International Wine Guide 2012.

Gold Medal in elcatavinos.com, with 93 points.

Distinction Gallaecia as one of the best wines in Galicia in 2012.

Gold Medal in the guide of wines, spirits and wineries of Galicia 2013 and 2014.

White of the month in prizes, the oldest and most important of Spain wine club.