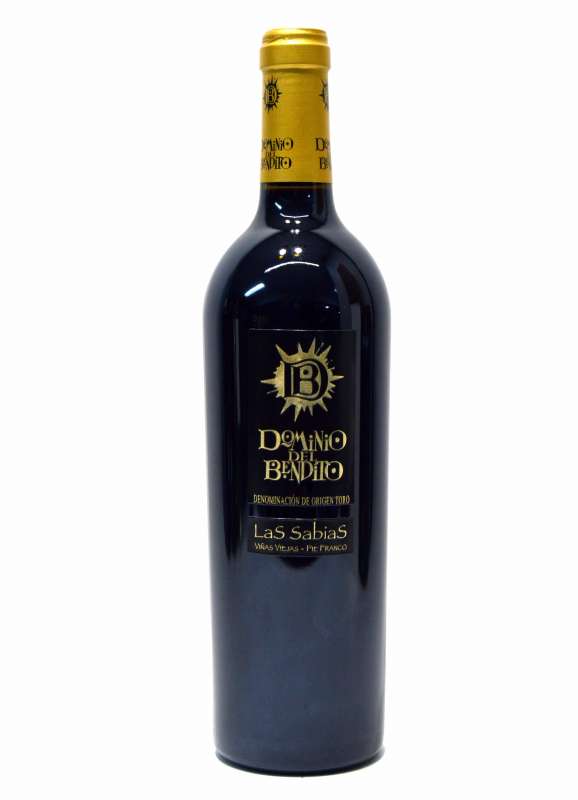 Dominio del Bendito - Las Sabias
Year: 2019
Winery: Dominio del Bendito
Alcohol: 15 %
Variety: 100% Tinta de Toro
Quantity: 75 cl
PREPARATION: Fermentation, Maceration: Made in small concrete tanks with epoxy (from 3000 to 6400 liters), between 20 to 28 days of fermentation-maceration.
Bazuqueo, Remontajes: They are more or less frequent according to the different batches. The extraction is generally superior to that of El Primer Paso since the grapes are more concentrated and tannic.
AGING: Barrels: Exclusively French oak. A quarter of new barrels every year. Duration and Technique: Aged for a minimum of 16 months. I work with the lees the first months of aging.
FILTERED BOTTLING AND AGING: Light filtration at low pressure to guarantee greater aromatic purity and greater stability over time. Bottled on the property by a team of professionals dedicated to activity
Visual: Deep purple color.
Nose: Complex and powerful nose of blackberry, blueberry, black cherry, cherry, blackberry, cherry, (wild cherry in alcohol)
When oxygenated, it exhales complex aromas of red and black fruits, tobacco leaves, aromas of roasting and a floral background to violet.
Mouth: Mouth marked by an intense and deep fruit where aromas of red fruits predominate. Balanced with firm but round tannins and a long, harmonious and relatively fresh finish.
Wild boar, duck, roasts, roasted red meats, big game
Similar Red Wines