Cuco Oloroso 12 Años Barbadillo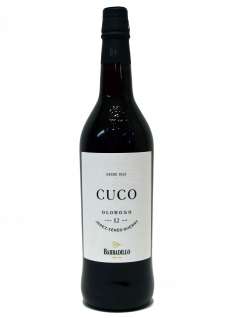 Winery: Bodegas Barbadillo
Alcohol: 19,5 %
Quantity: 75 cl
Our centuries-old soleras contribute to the range of sherries an exceptional age. The most demanding match: subtlety in its purest form.
Old wines from oxidative ageing, such as this, can remain in perfect condition organoleptic once bottled for many years, even if the bottle has been opened before.
View: Color mahogany
nose: its aroma reminds of the noble wood of his upbringing and notes of dried fruit.
Mouth: oily and dry on the palate.
Traditional: stews of hunting \/ innovator: lamb Curry