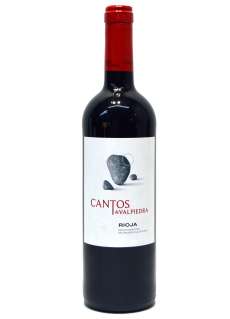 Cantos de Valpiedra Red wine
Year: 2015
Winery: Finca Valpiedra
Alcohol: 13 %
Variety: Tempranillo
Quantity: 75 cl
Fermentation in temperature-controlled stainless steel tanks. 16 days maceration. Ageing 12 months in French and American oak barrels.
Color: purple intense. Tear abundant, colored and dense purplish.
Nose: high aromatic intensity with notes of blackberries and ripe sloes, very marked mineral profile giving together with the notes from the barrel such as vanilla, spices and tobacco of great character to the wine. The Tempranillo variety is very well marked and well integrated with the barrel.
Taste: the attack is oily and intense journey sweet, showing great finesse. The acidity is well balanced with alcohol with the typical freshness of the Valpiedras. Long, mineral finish reminiscent of fine woods and freshness.
Pots of vegetables and legumes, soups chicken. Regarding meat it pairs better with white, the Peacock, the lamb chops and pork. Perfect accompaniment to rice with rabbit and the braised spring chicken.