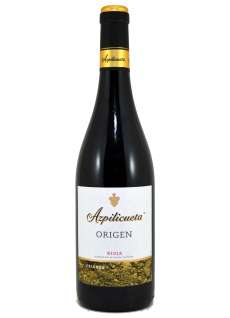 Azpilicueta Origen Red wine
Classification: Crianza
Year: 2016
Winery: Bodegas Azpilicueta
Alcohol: 13,5 %
Variety: Tempranillo
Quantity: 75 cl
Made as a varietal tempranillo, the star grape of Rioja. It is a modern red, in which the fruit is sent; while French oak (12 months in barrels) gives it delicious and subtle hints of vanilla and cocoa, and guarantees longevity. Cherry red colour, very vibrant, very attractive. It leaves us looking forward to what we're going to feel when we smell and have the wine in our mouths. • Deliciously fruity nose. And that is, it is the fruit the first thing that we will catch in this wine: cherry, plum, blackberry, cranberry, a slight note of strawberry, ... If we dig deeper we will find a floral side, a little liquorice. The spices ceded by the wood during its ageing appear afterwards: cloves, pepper, nutmeg, a touch of vanilla, another of cocoa, ... The ageing is treated with subtlety, elegantly, so that it is another component of this wine, without highlighting. And to finish your mouth, delicious, scented, soft, very long. The wine finally abandons us with a hint of fruits and spices - red meats, cured cheeses and chocolate-based desserts.
Azpilicueta: More products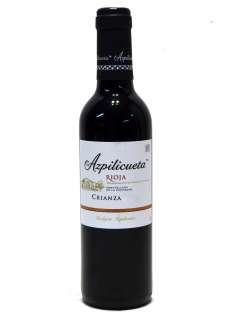 AZPILICUETA 37.5 CL.
Red wine Crianza
- 37,5 cl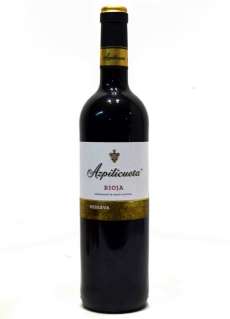 AZPILICUETA
Red wine Reserva 2015
- 75 cl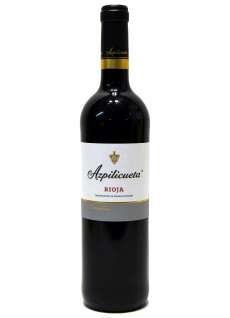 AZPILICUETA
Red wine Crianza 2017
- 75 cl
Similar Red Wines