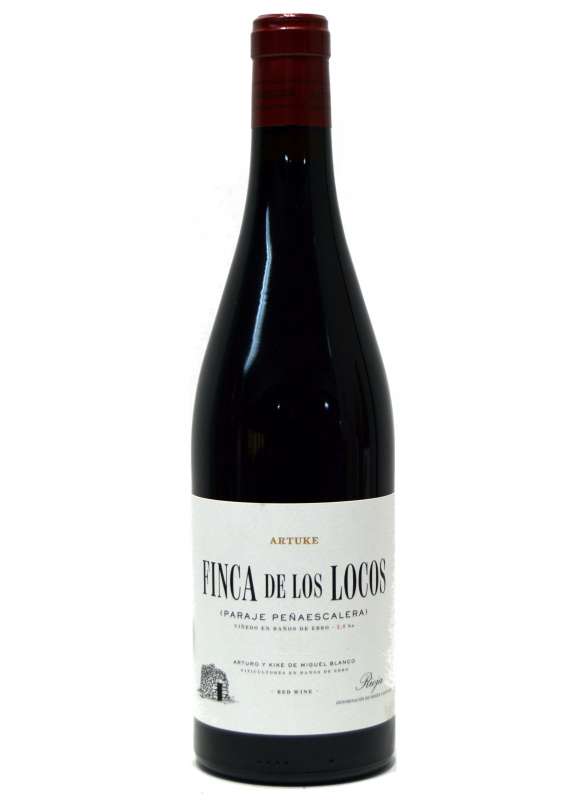 Artuke Finca de Los Locos Red wine
Year: 2019
Winery: Arturo y Kike de Miguel Blanco
Alcohol: 14 %
Variety: Tempranillo
Quantity: 75 cl
Made from a single plot located on an upper terrace of the Ebro river in Baños de Ebro, with soil of sandy origin and gravel and very limestone subsoil, where the vineyard plantation was not usual (hence our grandfather was accused of madness after your purchase). Moderately Atlantic climate. Traditional preparation without scratch.
Aged for 16 months in French oak barrels.
On the nose, it reflects the ripe red fruit openly on a shy toasted background of the aging. The palate is vigorous, with intensity and a very well integrated acidity that gives it freshness and agility.
Veal goulash, stews, aged cheeses, small game.
Similar Red Wines