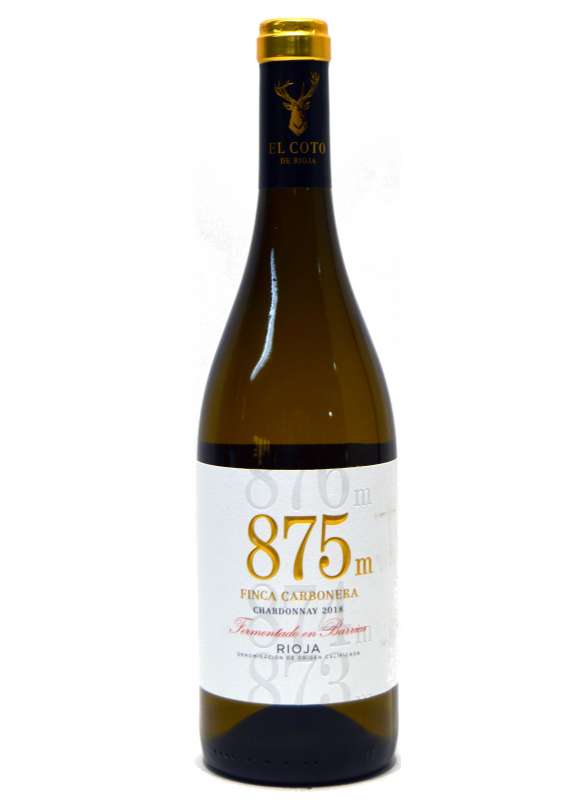 875 M Finca Carbonera White wine
Year: 2019
Winery: El Coto de Rioja
Alcohol: 13 %
Variety: Chardonnay
Quantity: 75 cl
Chardonnay located at a maximum altitude of 875 m. In the alcoholic fermentation process, new unroasted French oak barrels (steam taming) are used. Once the wine is finished, the lees are periodically suspended (battonage) to maintain the fruitiness of the wine and promote its complexity, unctuousness and longevity.
Respecting the fruit and floral aromas of the variety, the barrel fermentation provides a marked unctuousness and aromatic complexity, combining the notes of tropical fruit (pineapple) with a delicate aroma of vanilla. The origin and treatment of the chosen French oak respect the delicacy and finesse of this chardonnay to the maximum.
Fish stew, rice, foie, blue fish, seafood.
Similar White Wines