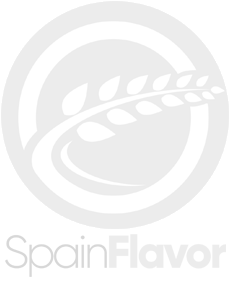 2 Marqués de Murrieta en caja de cartón Red wine
Classification: Reserva
Year: 2015
Winery: Bodegas Marqués de Murrieta
Alcohol: 14 %
Variety: TEMPRANILLO, Grenache
Quantity: 1,5 liters
Vinification: The clusters are stripped and gently squeezed. The varieties ferment separately in stainless steel tanks, with temperature control. The encubado has a duration of 8 days during which comebacks and bazuqueos are made, to favor the contact of the must with the skins and cause a slow and natural extraction of aromas and polyphenols. After fermentation, the solid parts of the grapes are pressed into vertical presses, through a smooth and slow process that favors the extraction of color and ripe tannins that reside in the skin.
Aging Process: Aged for 18 months in American oak barrels of 225 liters capacity.
Bright cherry color, the nose offers refined fruit aromas that combine perfectly with floral, balsamic, spicy notes and touches of oak precisely measured by expert hands. Its mouth is juicy and rich, with elegance and slightly toasted. Its tannins go unnoticed thanks to its perfect integration with its fruit and with a very pleasant acidity that gives it travel.
Baked Snapper with Grilled Vegetables, White Wine Acid, Apple, Lime and Rosemary; The Truffle of Cameros with Mushrooms and Berza with Extra Virgin Olive Oil; Lamb Chops with Serum Cheese, Asparagus and Citrus Red Wine; Piglet Confit with its Crunchy Skin and Juicy Meat, Caramelized Apple.
Awards or Recognitions:

93 points Parker.
Marqués de Murrieta: More products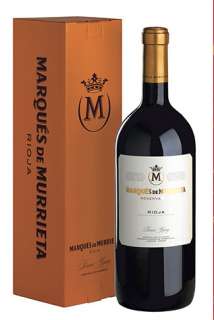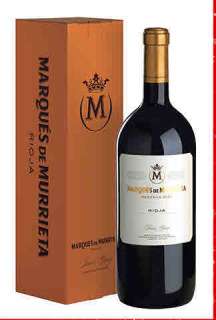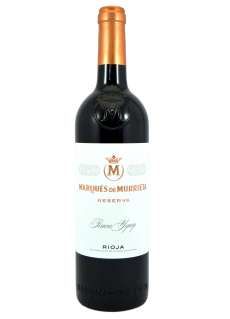 Similar Red Wines