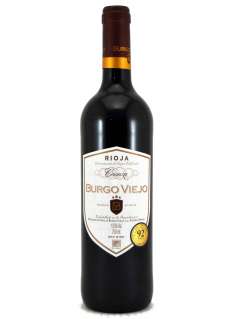 Classification: Crianza
Year: 2016
Winery: Bodegas de Familia Burgo Viejo
Alcohol: 13,5 %
Variety: Tempranillo
Quantity: 75 cl
In Burgo Viejo Crianza you can taste one of the historical varietal combinations of Rioja, Tempranillo and Graciano. Enjoy how both are harmonized by providing a wine of great finesse, personality and power
ELABORATION: Fermentation in stainless steel tanks at a controlled temperature. Aged in Bordeaux American oak barrels for 12 months.
Garnet color with ruby tones; balance between black fruits and balsamic notes from varieties and vanilla provided by American oak. In the mouth it is silky, powerful and complex.
Combines perfectly with red meat and cheese.