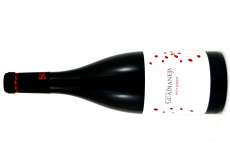 Señorio de Guadianeja Petit Verdot Red wine
Year: 2019
Winery: Vinicula de Castilla, S.A.
Alcohol: 14 %
Variety: Petit Verdot
Quantity: 75 cl
On the eye it has a nice cherry red colour with a very high robe, clean, bright and very beautiful. Aromas of medium-high intensity that clearly remind you of ripe red fruit, cassis cream, blueberries, some citrus, spicy, hints of flowers, pepper, very complex. Tasty, intense, fleshy, long aftertaste and very rich mid palate. From cheeses such as half-healing Manchego or mojama, cecina, risotto, roasted red meats.
Similar Red Wines