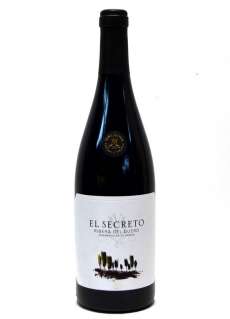 Year: 2014
Winery: Bodegas Viña Mayor
Alcohol: 14 %
Variety: Tempranillo
Quantity: 75 cl
Preparation: Manual selection of the result table. Destemming and crushing very light to 18,000 liters with cooling jacket stainless steel tanks. Fermentation at controlled temperature. Prolonged maceration and malolactic fermentation in new French oak barrels.
Ageing: in new French oak barrels of 225 litres, exclusively of fine-grained, mainly roasted medium. Time in barrel: 18 months. Bottle ageing: minimum 18 months.
Elegant red Bordeaux, covered and with great intensity. Frank and intense with elegant well integrated new wood from toasted touches. Memories of cocoa and pipe tobacco. Balanced and with good expression, presence of sweet, sweet and well integrated with the fruit and wood tannins. Long and elegant aftertaste
meat and game dishes with long cooking and\/or reduction of wines, cheeses, salsa.