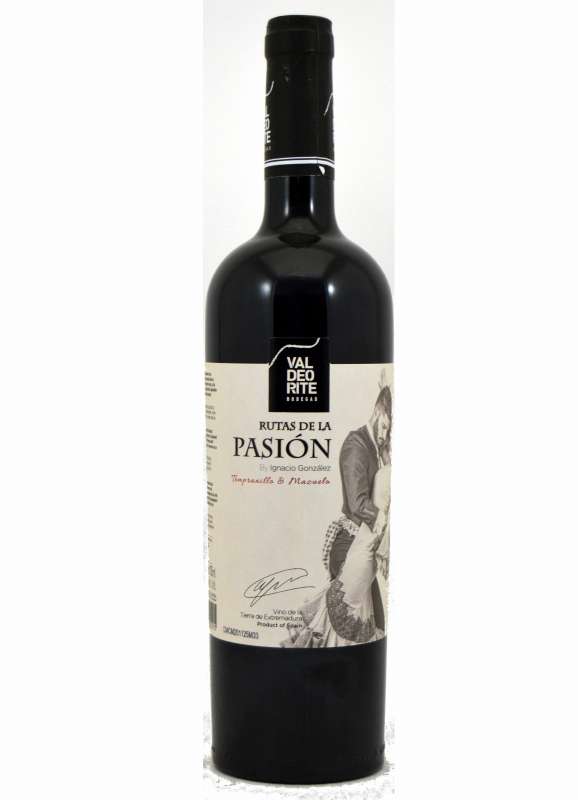 Rutas de la Pasión Red wine
Winery: Ignacio González
Alcohol: 14 %
Variety: Tempranillo
Quantity: 75 cl
The mixture of the cultural vision of wine connaiseurs and the richness and tradition of the heart of Spanish wine, which makes this perfect wine where passion is presented as a natural expression of these wine lovers.
Bodegas Valdeorite is pleased to present the best coupages selected directly by wine lovers from around the world, in order to link what they can find at home and not the other way around. From the delicate hands of the magician of Barros, Ignacio González, Valdeorite's main winemaker, comes this coupage that expresses the best of the heart of Spain.
Visual phase: clean and bright red wine, medium-high robe with violet reflections that denote its youth.
Olfactory phase: On the nose you can see the own freshness that the mazuelo grapes give to their wines as well as their minerality.
Phase in the mouth: The acidity of the Carignan in the mouth allows us to concentrate even more the sensations that we have in each glass, powerful, wide wine with a lot of well-ripe fruit perfectly assembled with the notes of good wood. Leaving a long and deep memory in our senses.
Serve with: Meats, rice dishes, cheese and ham.
Similar Red Wines