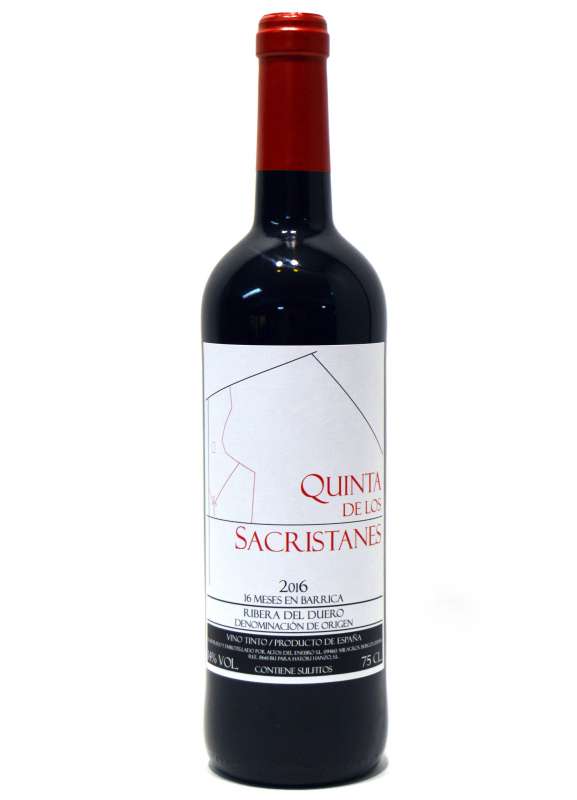 Quinta de Los Sacristanes
Year: 2016
Winery: Hatori Hanzo
Alcohol: 14 %
Variety: Tempranillo
Quantity: 75 cl
16 months French and American oak.
100% tempranillo of calcareous and clay soils from the Milagros and Fuentelcesped area (Burgos).
Aged wine: optimal consumption between 5-10 years.
Very high layer, violet rim, purple color, very dense.
Nose of berries (black), blueberries and currants, tobacco, coffee and dark chocolate. Spicy and balsamic touches of wild herbs.
Mouth wide, creamy, very long. Consistent, powerful and elegant at the same time. Fine bitterness. Tannic, round, complex. It will be polished even more in the bottle, gaining in silkiness.
Red meats, white meats (duck, pork, turkey) in sauces, vegetables, meatloaf, stewed mushrooms.
Similar Red Wines