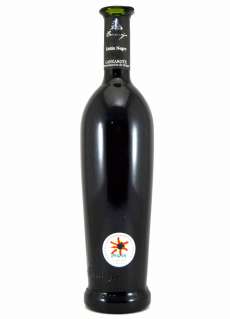 Bermejo Listán Negro Organic wine
Year: 2018
Winery: Bodegas Los Bermejos
Alcohol: 13,5 %
Quantity: 75 cl
Made with very ripe grapes they manage to develop all their fruity aromas.
It has a period of maceration with the skins that oscillates between 7 and 10 days during which its mature tannins and its attractive color are extracted. A semicrianza of 4 months in French oak barrels, brings more complexity to this wine. # -
- # Frank aromas of red fruits, vanilla, licorice, green tobacco and hints of cocoa. Broad and with an unctuous palate, sweet tannins, structured and balanced. Spicy retronasal (vanilla, licorice).