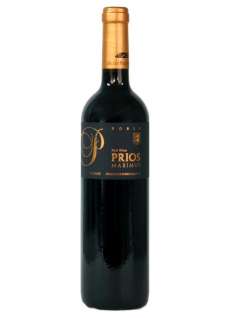 Classification: Oak
Year: 2019
Winery: Bodegas De los Ríos Prietos
Alcohol: 13,5 %
Variety: Tempranillo
Quantity: 75 cl
Its preparation has been used only variety tempranillo, from, almost in its entirety, from vineyards in fisheries. With an average age of 25 years vineyards, harvest and manual selection to the unique microclimate of the area, ensure in this stock balance and tipicity.
Aged for 6 months in Bordeaux barrels of American oak, despising is any type of physical or chemical treatment from its preparation.
Thick layer of currant color intense, vivid and lively, with violet nuances and a very deep that varies around a layer thin layer to azulones tones. Tear it thick. Powerful and outspoken are the aromas that migrate from the Cup. Cherries, strawberries, blackberries and currants, mark the profile of this varietal tempranillo, with a subtle and fragrant touch of brioche and yogurt. During its development in glass are fleshy fruits and notes of Compote. Passage through mouth gives a fine toasted aromas (toffee, mocha) and nuts as the hazelnut and Roasted Almond. It appears fresh and soft on the palate, with sweet tannins that reminds the Nugget, full aftertaste of flavor and aromas in continuous evolution, as well as a very long persistence in the mouth.
Similar Red Wines