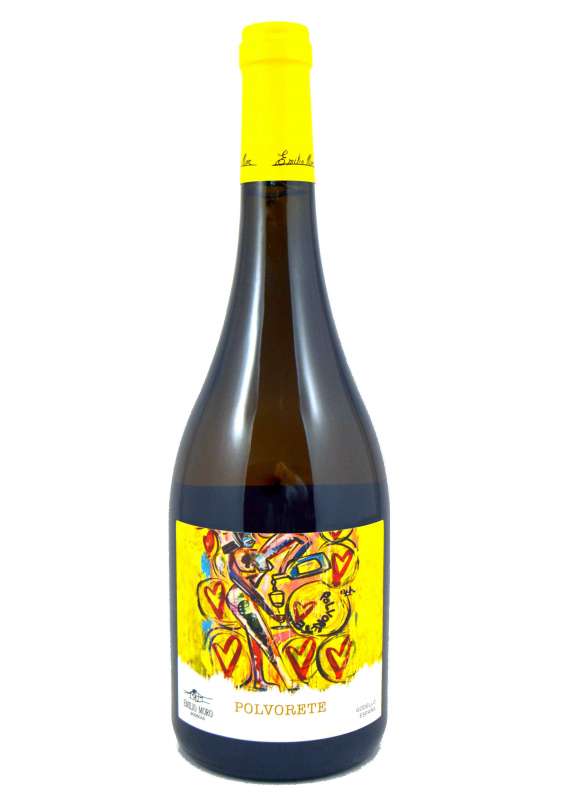 Polvorete Godello White wine
Year: 2020
Winery: Bodegas Emilio Moro
Alcohol: 13,5 %
Variety: Godello
Quantity: 75 cl
Polvorete is the youngest Godello wine from Bodegas Emilio Moro and is designed to be a cheerful and different white. Through its freshness and youth it shows that the land of Bierzo has a lot to tell. A white wine easy to enjoy but full of nuances.
The new image of the Godello has had the privilege of having the art and talent of the famous artist Domingo Zapata, whom the Bierzo has inspired to paint the labels that dress our white wines from Bodegas Emilio Moro. The label of Polvorete shows its joviality, the vivid colors and citrus, reminiscent of the aromas that the Godello variety has is its purest form.
Our most primary and youthful Godello white wine is made with a temperature-controlled fermentation in stainless steel tanks.
Polvorete is a very expressive wine in every way. Straw yellow, which is clean and bright, with a medium intensity. On the nose it shows its aromas of fresh white flowers and fruit, typical of the Godello variety. The passage through the mouth is fresh and persistent without losing the balanced acidity of the variety.
Seafood, processed fish, rice broth...
Similar White Wines