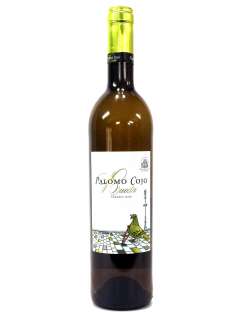 Year: 2019
Winery: Unesdi Distribuciones
Alcohol: 12,5 %
Variety: Verdejo
Quantity: 75 cl
Palomo Cojo is 100% made from the Verdejo variety. The grapes come from vineyards planted on stony and gravelly soils.
For this white wine is a traditional winemaking. The Destemmed grapes the must fermented in stainless steel tanks.
Visual phase: the colour is straw bright with greenish edges.
Nose: has a fresh, fruity, herbal, varietal, aroma citrus...
palate: in mouth is fresh, tasty fruit and good acidity.
Fish sauce and baked, risottos in mushrooms and wild asparagus, salads and sushi.