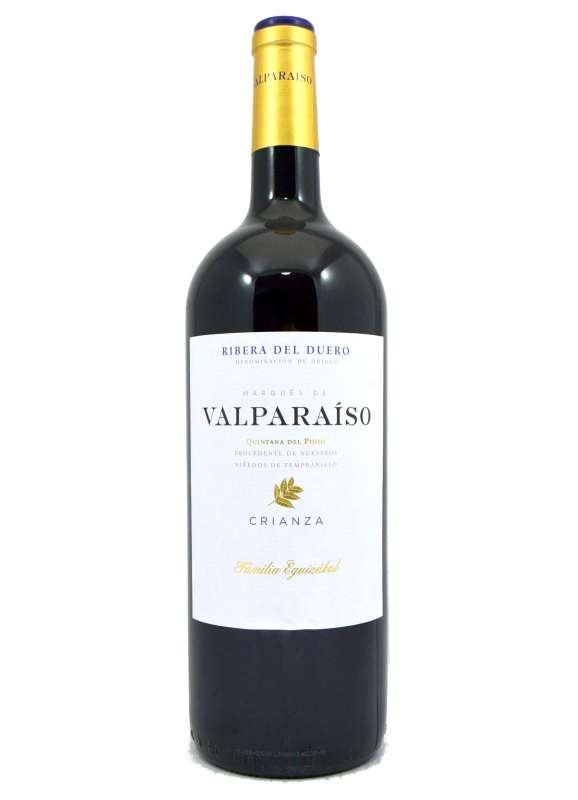 Marqués de Valparaíso (Magnum) Red wine
Classification: Crianza
Year: 2013
Winery: Bodegas Valparaiso
Alcohol: 14 %
Variety: Tempranillo
Quantity: 1,5 liters
PREPARATION: These grapes come from vineyards with an average age of over thirty years, planted in clay-loam soils. The characteristics of these soils give our wines body and structure. The climate of the area, marked by its continental character (long and very cold winters, short and very hot summers) has a significant influence on the levels of fruit ripening and fundamentally on the synthesis of color. The production is carried out following the traditional system (destemming and subsequent maceration of the must in contact with the skins). Fermentation takes place at an average temperature of 26 ºC
CRIANZA: The wine has remained in American oak and French oak barrels for 12 months, with the traditional barrel-to-barrel racking every 6 months.
Cherry red with slight ruby nuances. Notes of red fruits, cedar, spices and perfectly integrated wood appear on the nose. Very aromatic on the palate. Elegant.
White meats, red meats and game, poultry, rice, sausages, cheeses.
Similar Red Wines