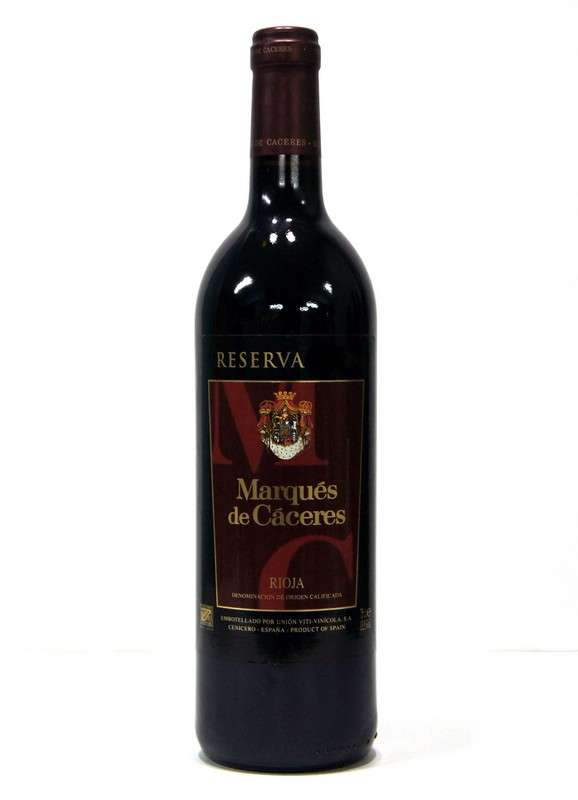 Marqués de Cáceres Red wine
Classification: Reserva
Year: 2016
Winery: Unión Vitivinícola
Alcohol: 13,5 %
Quantity: 75 cl
Following the example of our Gran Reserva, the reserve only is vinified from vintages rated as 'excellent' or 'very good'. This prestigious wine is aged 20 months in oak barrels from the center of France, and is tuned then in bottle for 18-24 months, according to the date of marketing.
Of layer deep Ruby, its bouquet like a fine spicy notes and wild black fruit aromas. Its amplitude and structure in mouth shed ripe tannins that van surrounded by the sweet fruit and toasted notes. It is long in the mouth, with a beautiful complexity, its freshness and its structure will gain elegance in bottle
suitable to accompany very tasty fish and tuna prepared in a little spicy ketchup, fine charcuterie (Iberian), all kinds of grilled meat, stewed or grilled, especially foie gras, Tenderloin of beef, duck, Partridge, hunting of pen, strong and cured cheeses.
Marqués de Cáceres: More products

Similar Red Wines