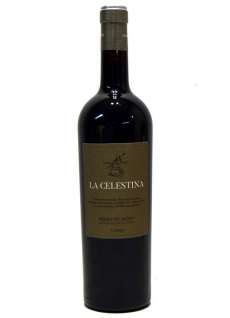 Classification: Crianza
Year: 2017
Winery: Bodegas Dominio de Atauta
Alcohol: 14,5 %
Variety: Tempranillo
Quantity: 75 cl
Ageing: 12 months in French oak barrels (30% new oak)
production: fermentation takes place in tanks of stainless steel at controlled temperatures between 26 - 28 ° C to preserve the potential of the fruit. Malolactic fermentation in tank and ageing for 12 months in oak barrels.
Is a great wine crianza Ribera del Duero full and ripe. Intense, elegant and lively. Colour cherry red and black, presents a fresh nose with hints of fruits of bone. As it unfolds, appear balsamic tones with hints of licorice. In the mouth it is shocking and balanced, with a passage of mouth long and tasty, again appearing fruit already more mature. The wood gives you reliability and complexity. By good harmony of its components, it makes us portend a perfect maturation in the coming years.
White meats, roast lamb or kid in particular, Sweetbreads and mushrooms, rice dishes, particularly those containing meat as rabbit paella, sausage rice and any dish seasoned with black truffle.