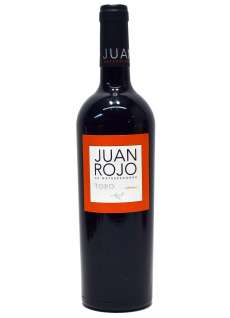 Year: 2014
Winery: Bodegas y Pagos Matarredonda
Alcohol: 14 %
Variety: 100% Tinta de Toro
Quantity: 75 cl
Aging: 8 months in Allier French oak barrels
Visual phase: In the glass, it shows an intense cherry red color with purple tones. Clean and bright with intense layer. It offers a unctuous and colored tear.
Olfactory Phase: On the nose, aromas of fruits, blackberries and plums, powerful, clean and fresh with a background of balsamic and roasted notes contributed in the background by French oak, in a perfect assembly.
Gustatory Phase: In the mouth, it shows a great balance and amplitude. Elegant and fleshy, with a perfect assembly between the ripe tannins of the fruit and those of the wood.
Similar Red Wines