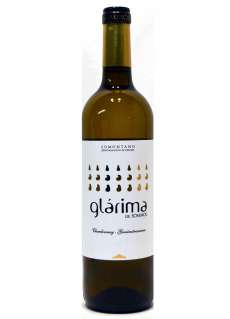 Glárima Joven Blanco White wine
Year: 2020
Winery: Bodegas Sommos
Alcohol: 13 %
Variety: Chardonnay
Quantity: 75 cl
Elaboration: Pressed in fresh very soft and later desfangado. Obtained the desired turbidity, the fermentation of each variety is conducted separately by traditional method with temperature control at 14ºC, in stainless steel tanks. After the alcoholic fermentation, the coupage of the two varieties is carried out.
Crianza: Raised on its lees with daily battonage, for 3 months.
Color: Pale yellow with greenish reflections.
Aroma: Medium intensity, fruity aroma, clean, marked character of the varietals that compose it, nuances of exotic fruits and floral notes, of great complexity.
Mouth: Soft in the encounter, of balanced vivacity and structure, long, and elegant in the aftertaste.
Similar White Wines