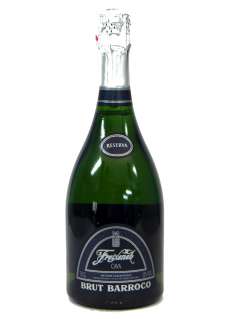 Classification: Brut
Winery: Freixenet
Alcohol: 12 %
Variety: Parellada, Macabeo
Quantity: 75 cl
Cava book produced in bottle special, characterized by its color lemon yellow, clean and bright and the elegance of its fine bubble. Abundant detachment of carbon, highlighting the elegance of its fine bubble. Stand the fine aromas of citrus fruits, mixed on backgrounds of dried fruit and aromas of ageing in nose. His prolonged aging gives it a good structure in the mouth, but retaining a bottom fresh and soft, representative of his particular bouquet.
Combines with all sorts of dishes
Awards or Recognitions:

90 points Peñín.
Freixenet: More products